STP Viewer – ABViewer 10
Professional 3D STP Viewer to import and read *.stp and *.step file formats. 3D STP Viewer can print and convert STP to DWG, STL, DXF, OBJ and other formats.
Download STP Viewer Buy STP Viewer
STEP - STandard for Exchange of Product model data - ISO 10303 standard which is commonly used in industry.
Free online STP and STEP viewer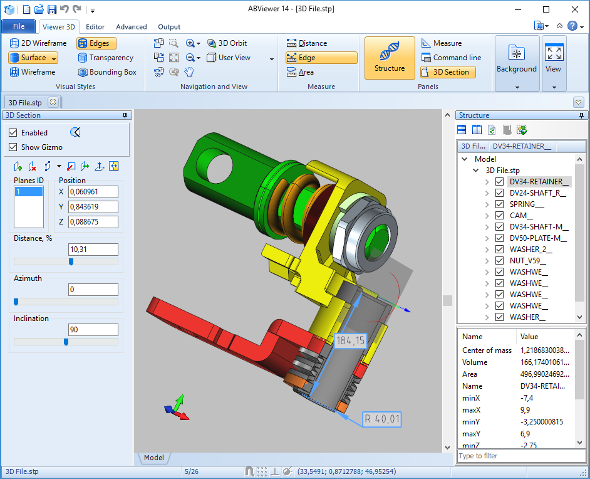 ---
How to uninstall STP Viewer?
ABViewer, an STP Viewer, has a built-in deinstallation tool. To deinstall ABViewer choose the ABViewer folder (on default it is called CADSoftTools ABViewer 10) in the Start menu and click Uninstall ABViewer. Follow the steps of the standard Uninstall tool.
You can uninstall ABViewer in the Windows Control Panel:

Go to All Control Panel Items -> Programs and Features -> Uninstall or change a program;
Select ABViewer 10 and click Uninstall.