Visualizador 3D STP – ABViewer 14
Visualizador 3D STP profissional para importar e ler arquivos *.stp e *.step. O Visualizador 3D STP pode imprimir e converter arquivos STP para DWG e outros formatos.
Baixe o Visualizador STP Compre o Visualizador STP
STEP - STandard for Exchange of Product model data – o padrão ISO 10303 que é normalmente usado na indústria.
Free online STP and STEP viewer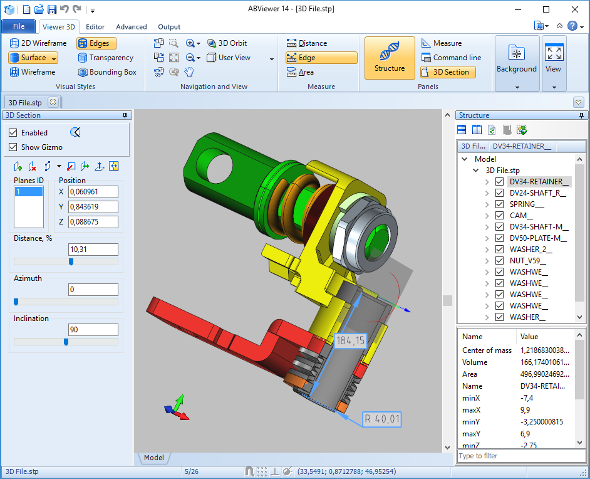 ---
How to uninstall STP Viewer?
ABViewer, an STP Viewer, has a built-in deinstallation tool. To deinstall ABViewer choose the ABViewer folder (on default it is called CADSoftTools ABViewer 14) in the Start menu and click Uninstall ABViewer. Follow the steps of the standard Uninstall tool.
You can uninstall ABViewer in the Windows Control Panel:

Go to All Control Panel Items -> Programs and Features -> Uninstall or change a program;
Select ABViewer 14 and click Uninstall.