Visualizador IGS – ABViewer 14
Visualizador 3D IGS profesional para importar y leer archivos de formato *.igs y *.iges. El visualizador 3D IGS puede imprimir y convertir archivos IGS a DWG y a otros formatos.
Descargar visualizador IGS Comprar visualizador IGS
IGES - La Initial Graphics Exchange Specification (Especificación de intercambio inicial de gráficos) define un formato de datos neutral que permite el intercambio digital de información entre sistemas CAD (Diseño asistido por ordenador).
Free online IGS and IGES viewer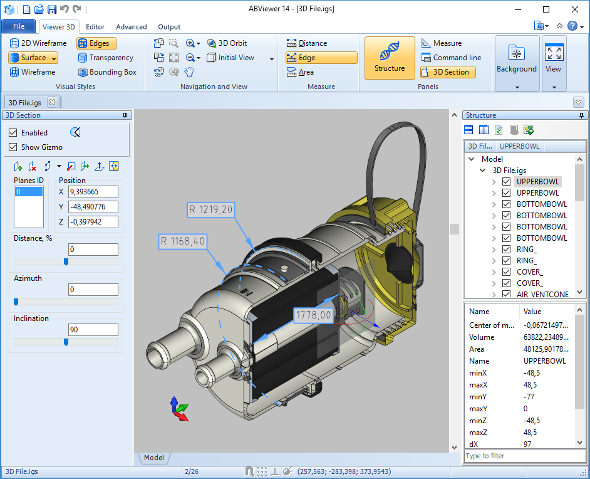 ---
How to uninstall IGS Viewer?
ABViewer, an IGS Viewer, has a built-in deinstallation tool. To deinstall ABViewer choose the ABViewer folder (on default it is called CADSoftTools ABViewer 14) in the Start menu and click Uninstall ABViewer. Follow the steps of the standard Uninstall tool.
You can uninstall ABViewer in the Windows Control Panel:

Go to All Control Panel Items -> Programs and Features -> Uninstall or change a program;
Select ABViewer 14 and click Uninstall.