IGS 뷰어 – ABViewer 14
전문가용 3D IGS 뷰어(Professional 3D IGS Viewer)는 *.igs 및 *.iges 형식의 파일을 가져오고 읽을 수 있는 프로그램입니다. 3D IGS 뷰어는 IGES 형식을 DWG 및 기타 형식으로 변환할 수 있습니다.
IGES – 초기 그래픽 교환 규격(Initial Graphics Exchange Specification)은 CAD 시스템 간에 디지털 정보를 교환할 때 사용하는, 범용 데이터 형식입니다.
Free online IGS and IGES viewer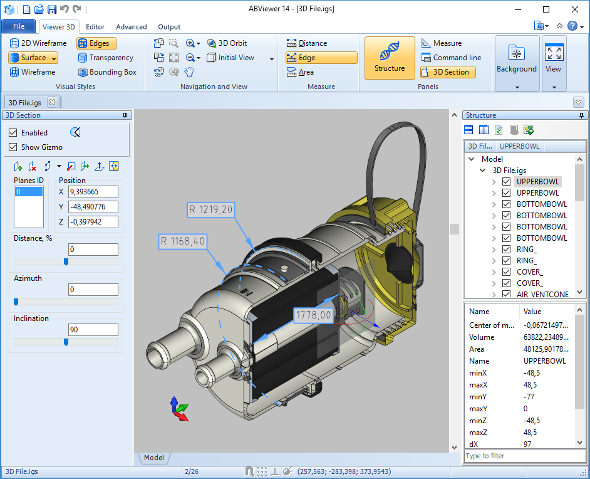 ---
How to uninstall IGS Viewer?
ABViewer, an IGS Viewer, has a built-in deinstallation tool. To deinstall ABViewer choose the ABViewer folder (on default it is called CADSoftTools ABViewer 14) in the Start menu and click Uninstall ABViewer. Follow the steps of the standard Uninstall tool.
You can uninstall ABViewer in the Windows Control Panel:

Go to All Control Panel Items -> Programs and Features -> Uninstall or change a program;
Select ABViewer 14 and click Uninstall.